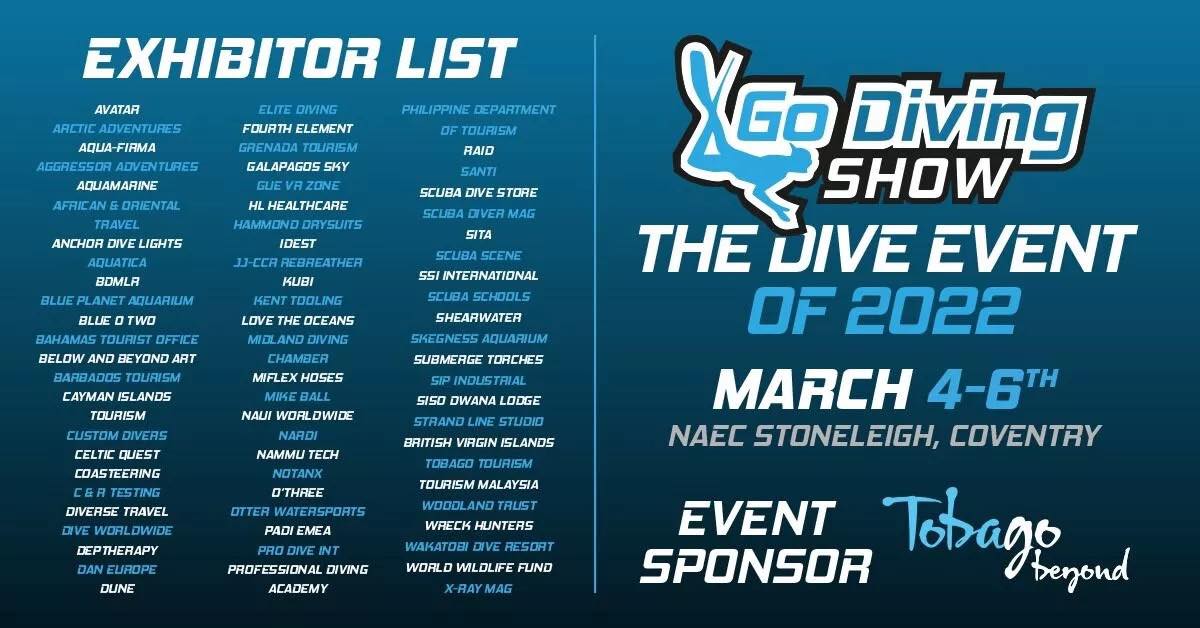 Scuba School will be at the Go Diving show in Coventry on the weekend of March 5 – 6, 2022. The dive show is in the NAEC Stoneleigh.
Visit and support us when we are there, our stand number is 176. Wear your purple shirt and let's colour the show purple!
Opening times are 09:30 – 17:00.
There is free parking and entrance tickets cost £15 – but do call Fiona if you come and visit to see if she can help with a discount.