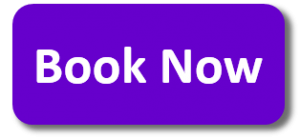 Have you ever been on a dive and wondered how the dive guide or instructor knows where to go and how to find their way back? You too can be the scuba diver who knows where you are and where you're going so you don't miss that wreck or beautiful reef. The PADI Underwater Navigator course fine-tunes your observation skills and teaches you to use, more accurately your compass underwater. The skills you learn on this course will help to increase your confidence as a diver and make your diving even more enjoyable.
What do you need to start?
You need to be at least 10 years old or older
You need to be a PADI certified Open Water diver (Junior Open Water diver) or equivalent
To complete a medical self certification statement. If there are any health concerns you will need to take the questionnaire to your doctor for a final check before diving. Click here to go to the form/s you need to complete before starting this course.
What will you learn?
Over three open water dives you'll be introduced to a range of underwater navigation methods and learn the tools of the trade
You will cover how to plan and organise dives taking into account navigational challenges and hazards
You will build upon your ability to confidently use your compass underwater, including how to use underwater patterns, starting with simple exercises and finishing with you navigating a five point dive.
You'll cover methods to estimate distances underwater and develop your awareness of natural navigation
You will develop the ability to relocate a submerged object or position from the surface, underwater map making and application
How long does it take?
One classroom session with your PADI instructor to ensure you understand the theory sections
There are three open water qualifing dives, usually completed over one day
What's included in the price?
All required equipment hire is included
PADI Underwater Navigator Speciality materials
PADI course fees and certification
The theory session (and open water dives!)
Cost
£225.00

Where can you go from here?
Underwater Navigator is a great course to combine with PADI Peak Performance Buoyancy (PPB) or PADI Surface Marker Buoy Speciality (SMB)