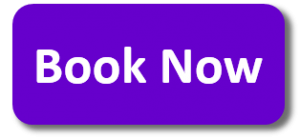 Have you ever lost or dropped something in the water and wanted to go and find it? Or do you fancy looking for lost treasure (that dive computer perhaps)? The Search and Recovery Diver speciality course is for you. You will learn a variety of navigation and search techniques to help you plan effective, successful and, above all safe recovery methods. Search and Recovery can be challenging but also a lot of fun.
What do you need to start?
You need to be at least 12 years old
You need to be certified as a PADI  (Junior) Advanced Open Water Diver or equivalent. Or you can be a PADI (Junior) Open Water Diver with a PADI Navigation Speciality certification
To complete a medical self certification statement. If there are any health concerns you will need to take the questionnaire to your doctor for a final check before diving. Click here to go to the form/s you need to complete before starting this course.
What will you learn?
Over 4 scuba dives you'll gather information and resources to carefully plan your searches
You'll practice how to organise your dives and how to anticipate problems and hazards
You'll locate large and small objects using different search patterns, lines and reels
You'll practice underwater navigation and limited viability methods
You'll practice proper techniques to safely recover objects including lift bags and how to tie and use different knots
How long does it take?
Two days at Open Water to complete the four dives
One evening session to complete the theory
What's included in the price?
PADI course fees and certification
Search and Recovery Diver PADI course materials
Full equipment hire including dry suit
Cost
£230.00

Where can you go from here?
You have a whole range of options open to you. You may wish to consider other related specialities such as PADI Peak Performance Buoyancy to improve your buoyancy control or PADI Enriched Air Diver to give you more no decompression time, especially on repetitive scuba dives.