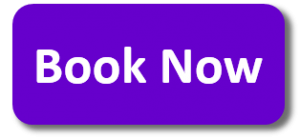 The PADI Rescue Diver Course is the perfect way to build and extend your confidence as a diver. Often described as the most challenging, yet most rewarding course because you learn to anticipate, prevent and manage problems in the water whilst becoming more confident in your skills as a diver, knowing you can help others if needed. Most divers say it's the best course they've ever taken, practising problem solving skills until they become second nature (the serious side) whilst having much fun and laughter along the way.
What do you need to start?
You need to have completed the PADI Advanced Open Water Diver or Junior Advanced Open Water Diver, or equivalent qualifying certification from another organisation.
You need to have completed a First Aid qualification within the past 24 months. You can, however, complete this training during your Rescue Diver Course.
You need to complete a self certification medical statement. If there are any medical concerns you will need to take the questionnaire to your doctor for a final check before diving. Click here to go to the form/s you need to complete before starting this course.
What will you learn?
The PADI Rescue Diver Course prepares you to anticipate, prevent and manage dive emergencies, minor and major, using a variety of techniques. This course will expand and develop your skills and knowledge to help keep yourself and others safe in the water. Through knowledge development and a range of rescue exercises you learn what to look for, how to evaluate and how to respond to diver problems and emergencies. During rescue scenarios you put your new found skills and knowledge into practice.
Topics include:
Self rescue
Recognising and managing stress in other divers
Swimming and non-swimming rescue techniques
Emergency management and equipment
Rescuing panicked divers
Rescuing unresponsive divers
Missing diver procedures
Responding to underwater problems
Dive accident scenarios
First aid and secondary aid procedures
AED and emergency oxygen delivery systems
In water rescue breathing protocols
How long does it take?
We like to give you plenty of time to learn and practice the broad range of skills included in this course and therefore we offer:
6 theory and pool sessions
2 days at open water: day 1 to practice the exercises and day 2 to complete the scenarios
What's included in the price?
PADI Rescue Diver Crew pack, DVD and Accident Management work slate
PADI registration and certification card
6 pool sessions (This is fun but also a challenging course, we therefore offer 6 pool sessions to give you the time needed to practice and consolidate your new found skills before going to open water)
2 days at open water
Equipment hire, including dry suit and air fills (your only additional charge is the dive site entrance fee)
Instruction and supervision from your PADI Instructor
Where can you go from here?
The PADI Rescue Diver course can be seen as the gateway to your professional PADI Divemaster training course. Alternatively you can aim for the PADI Master Scuba Diver through completing five speciality courses and a minimum of 50 logged dives. The PADI Master Scuba Diver places you in a elite group of experienced and respected divers, a real achievement.
Cost
From £395.00 or £495.00 including Emergency First Aid at Work (EFAW), a 1 day First Aid course valid for 3 years.