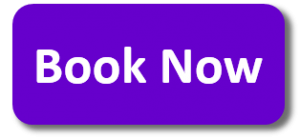 Excellent buoyancy control is what defines skilled scuba divers. You've seen them underwater. They glide effortlessly, use less air and ascend, descend or hover almost as if by thought. They more easily observe aquatic life without disturbing their surroundings. You can achieve this, too. The PADI Peak Performance Buoyancy Speciality course improves the buoyancy skills you learned as a new diver and elevates them to the next level.
What do you need to start?
You need to be at least 10 years old or older
You need to be a PADI certified Open Water diver (Junior Open Water diver) or equivalent
To complete a medical self certification statement. If there are any health concerns you will need to take the questionnaire to your doctor for a final check before diving. Click here to go to the form/s you need to complete before starting this course.
What will you learn?
During two scuba dives, you'll learn how to:
Determine the exact weight you need, so you're not too light or too heavy.
Trim your weight system and scuba gear so you're perfectly balanced in the water.
Streamline to save energy, use air more efficiently and move more slowly thought the water.
Hover effortlessly in any position – vertical or horizontal
How long does it take?
One classroom session with your PADI instructor to ensure you understand the theory sections
There are two open water qualifying dives, usually completed over one day
What's included in the price?
All required equipment hire is included
PADI Peak Performance Buoyancy Speciality materials
PADI course fees and certification
The theory session (and open water dives!)
Cost
£225.00

Where can you go from here?
You have a whole range of options open to you. You may wish to consider other related specialities such as PADI Peak Performance Buoyancy to improve your buoyancy control or PADI Enriched Air Diver to give you more no decompression time, especially on repetitive scuba dives.