Diving with a full face mask allows you to breathe from your nose and mouth and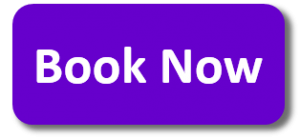 provides added comfort in colder water. The mask can also be fitted with communication gear, which can be useful for various types of speciality diving.
If you're interested in public safety diving, scientific diving, or venturing into extremely cold-water, then learning to dive with a full face mask is definitely for you. Because full face masks allow you to breathe from your nose, they are also beneficial for those who have difficulty using standard scuba masks. Diving with a full face mask offers a different experience and that alone may be reason to give it a try.
What do you need to start?
You need to be at least 12 years old
You need to be certified as a PADI (Junior) Advanced Open Water Diver or equivalent.
To complete a medical self certification statement. If there are any health concerns you will need to take the questionnaire to your doctor for a final check before diving. Click here to go to the form/s you need to complete before starting this course.
What will you learn?
There are several different types of full face masks, so you begin learning about varying mask features and components. Next, you learn techniques for preparing and diving with a full face mask as well as proper maintenance. During a confined water dive, you get comfortable using your mask and practice skills in preparation for your open water dives. In open water, during two dives, you'll demonstrate your ability to:
Properly prepare and check your mask for the dive.
Make adjustments underwater and clear water out of the mask.
Respond to simulated out-of-gas emergency situations.
What you will need:
Besides your basic scuba equipment, you'll need a full face mask that fits you and works with a regulator. You also need to have an alternate air source. Your PADI Instructor or local dive center staff will suggest other gear as appropriate, such as a dry suit if diving in cold water.
Theory (Manual) Knowledge reviews
1 x pool session
2 open water dives.
How long does it take?
A classroom session with your PADI instructor to ensure you fully understand the theory
There will be 1 pool day
There are 2 open water dives
What's included in the price?
PADI Full Face Mask Diver Speciality materials
PADI course fees and certification
Theory session
1 confined dive and 2 open water dives
Cost
£245