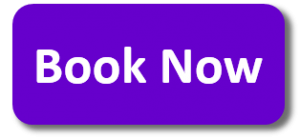 Don't miss a dive due to minor issues with your scuba diving equipment. Whether it's a missing o-ring, wetsuit tear or a broken fin strap, the PADI Equipment Specialist course teaches you to manage basic repairs and adjustments. You'll also learn about how your gear works, making you more comfortable with it and better prepared to take care of your investment.
What will you learn?
You'll learn about routine care and maintenance procedures as well as scuba equipment storage recommendations.
You'll be shown how to overcome some common equipment problems and recommended professional maintenance procedures
You'll be able to discuss different equipment configurations and be introduced to different equipment options and needs
What do you need to start?
You need to be at least 10 years old
You need to be certified as a PADI (junior) Scuba Diver or higher
How long does it take?
The Equipment speciality takes place over one day and is classroom based. We offer flexible course timetabling to help meet your own schedule.
Cost
£205.00
Where can you go from here?
You have a whole range of options open to you. You may wish to consider other related specialities such as PADI Peak Performance Buoyancy to improve your buoyancy control or PADI Enriched Air Diver to give you more no decompression time, especially on repetitive scuba dives.