The PADI Scuba Diver course is a subset of the PADI Open Water Diver course.
If you're short on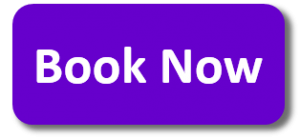 time but really want to become a diver, the PADI Scuba Diver rating might be right for you- particularly if you expect to go scuba diving primarily with a dive guide.
What do you need to start?
You must be 10 years old or older
You need adequate swimming skills
To be of reasonable physical health. You will need to complete a self certification medical questionnaire.  If there are any health concerns you will need to take the questionnaire to your doctor for a final check before diving. Click here to go to the form/s you need to complete before starting this course.
You do not need to have any previous scuba diving experience, but you can try it first through the Discover Scuba Diving program.
What will you learn?
The PADI Scuba Diver course consists of three main phases:
Knowledge development to understand basic principles of scuba diving – just the first three of five sections of the Open Water Diver course.
Confined water dives to learn basic scuba skills – just the first three of five dives of the Open Water Diver course. You will also need to complete an additional Dry Suit Orientation dive (prior to going to open water)
Open water dives to use your skills and explore – just two of four dives of the Open Water Diver Course (one day at open water)
What you will need:
Your Open Water Diver Crew Pack (these course materials are provided by us and is included in the cost of the course)
Your swim kit
An old T- shirt or wet suit for the pool
Your own mask, snorkel and fins are recommended, but are provided if you don't have them
What does the Scuba Diver qualification give you?
You will be qualified to dive to a maximum depth of 12 metres in conditions similar to or better than you trained in
You must dive under the direct supervision of a PADI professional
You will be able to rent or purchase scuba equipment and participate in dive activities as long as you are properly supervised by a PADI professional
What's included in the price?
Hire of all your scuba gear, including a dry-suit for the open water sections of the course and use of a dive computer
Your Open Water Crew Pack, with all the learning materials you need
Instruction and supervision from our PADI professional team
PADI registration and certification card
Air fills and pool entry fees
Four confined water (pool) sessions and three theory sessions (including a dry-suit orientation dive)
Two Open Water dives to complete your qualification
Loads of fun and support from your PADI team
Where can you go from here?
Continue your dive training by completing the PADI Open Water Diver certification. This course will qualify you to dive any where in the world to a depth of 18 meters, with a diver of the same or higher qualification.
You will be able to consider certain speciality diver courses.
Join our friendly dive club and take advantage of the special benefits it offers our members.
Come and join us on our dive trips, dive holidays and social events.
If you have any questions or would just like to have a chat with us about this course (or any other course), please do contact us and we'll be very happy to help.
Cost
£335.00 including crew pack & certification