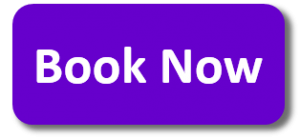 The thought of dipping below the surface at night seems mysterious yet so alluring. Although you've been scuba diving at a site many times before, at night you drop into a whole new world and watch it come to life under the glow of your dive light. The scene changes as day creatures retire and nocturnal creatures emerge and you will discover a whole new world.  If you've wondered what happens underwater after the sun goes down, sign up for the PADI Night Diver speciality course.
What do you need to start?
You need to be at least 12 years old or older
You need to be a PADI certified Open Water diver (Junior Open Water diver) or equivalent
To complete a medical self certification statement. If there are any health concerns you will need to take the questionnaire to your doctor for a final check before diving. Click here to go to the form/s you need to complete before starting this course.
What will you learn?
Scuba diving at night teaches you to focus on what you can see in your light's beam, on controlling your buoyancy by feel, on staying with your buddy and on paying attention to details you may overlook on a daylight dive. During three night dives you'll practice:
Use of dive lights and buddy communication techniques
Entries and exits and underwater navigation at night
How to plan, organise and safely conduct scuba dives at night
Proper procedures for buoyancy control as well as disorientation and emergency procedures
Identifying how plants and animals differ or change behaviour at night
How long does it take?
A classroom session with your PADI instructor to ensure you fully understand the theory
There are 3 night, open water qualifying dives to be completed over 2 days
What's included in the price?
Full equipment hire including dry suit
PADI Night Diver Speciality materials
PADI course fees and certification
Theory session (and 3 night, open water dives!)
Cost
£225.00

Where can you go from here?
You have a whole range of options open to you. You may wish to consider other related specialities such as PADI Peak Performance Buoyancy to improve your buoyancy control or PADI Enriched Air Diver to give you more no decompression time, especially on repetitive scuba dives.