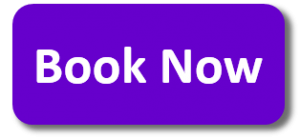 Whether purpose-sunk as an artificial reef or lost as the result of an accident, wrecks are fascinating windows to the past. Ships, air-planes and even cars are fascinating to explore and usually teem with aquatic life. Each wreck offers a chance for discovery, unlocking a mystery or seeing something others have missed. Swimming around a wreck is an interesting dive but have you ever wondered what it would be like to be able to explore inside? The PADI Wreck Diver course introduces you to the knowledge and skills you need to plan and execute safe, enjoyable and responsible wreck dives.
What do you need to start?
You need to be at least 15 years old
You need to be certified as a PADI  (Junior) Advanced Open Water Diver or equivalent.
To complete a medical self certification statement. If there are any health concerns you will need to take the questionnaire to your doctor for a final check before diving. Click here to go to the form/s you need to complete before starting this course.
What will you learn?
There are many different types of wrecks, some of which are protected by laws that guard their historical and cultural significance. Your training starts by reviewing guidelines for researching and respecting wrecks. During four dives you'll learn:
Safety considerations for navigating and exploring wrecks, including being able to identify the potential hazards of wreck penetration diving and techniques and procedures to minimise those hazards
Surveying and mapping a wreck
Techniques to use penetration lines and reels to guide exploration as well as wreck scuba diving equipment considerations
Methods and skills to avoid kicking up silt or disturbing the wreck and its inhabitants
How long does it take?
A classroom session with your PADI instructor to ensure you fully understand the theory
There are 4 open water qualifying dives to be completed over 2 days
What's included in the price?
Full equipment hire including dry suit
PADI Wreck Diver Speciality materials
PADI course fees and certification
Theory session (and 4 open water dives!)
Cost
Where can you go from here?
As many wrecks are in deeper water the PADI Deep Diver speciality is a good one to consider. PADI Peak Performance Buoyancy is also a perfect partner to the Wreck Diver as it allows you to fine tune your buoyancy skills to help with safe wreck dives.