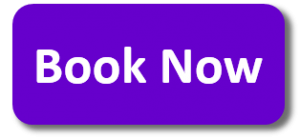 Having scuba tanks on your back isn't a requirement for exploring the underwater world. Many scuba divers have discovered the joy of mounting cylinders on their sides. Sidemount diving gives you flexibility and streamlining options. Plus, you don't have to walk with heavy cylinders on your back – just enter the water, clip them on and go. Sound interesting? Sign up for our PADI Sidemount Diver Specialty course.
What do you need to start?
You need to be at least 15 years old
You need to be certified as a PADI (Junior) Advanced Open Water Diver or equivalent.
To complete a medical self certification statement. If there are any health concerns you will need to take the questionnaire to your doctor for a final check before diving. Click here to go to the form/s you need to complete before starting this course.
What will you learn?
Along with learning about the many benefits of diving with a sidemount configuration, during one confined water and three open water scuba dives you'll learn how to:
Properly assemble and configure sidemount scuba diving equipment.
Trim your weight system and sidemount gear so you're perfectly balanced in the water.
Manage gas by switching second stages as planned, if wearing two cylinders.
Respond correctly to potential problems when sidemount diving.
What you will need to do to pass?
Theory (Manual) Knowledge reviews
Multiple choice exam
Workshop and dry sessions
1 x pool session
2 x days at open water consisting of 5 qualifying dives.
How long does it take?
A classroom session with your PADI instructor to ensure you fully understand the theory
There will be 1 pool day
There are 5 open water qualifying dives to be completed over 2 days
Cost and what's included
£250 – £1,200

For £250 – £499 the students have all their own kit that they need (in service) ready to proceed with the course and course materials are not included.
For £525-£1200 the students have all they need provided for them by Scuba School Ltd for the duration of the course and the course materials are included in the package

Where can you go from here?
You can now aim for the PADI Master Scuba Diver through completing five speciality courses and a minimum of 50 logged dives. The PADI Master Scuba Diver places you in a elite group of experienced and respected divers, a real achievement.