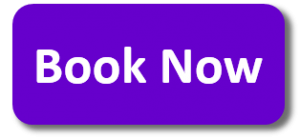 Surface Marker Buoys, SMBs (and Delayed Surface Marker Buoys, DSMBs) are an essential piece of equipment for every diver. Learning proper techniques and protocols to safely deploy and use an SMB is an important skill for any qualified diver. SMBs allow divers to alert boat traffic, provide a line as a visual reference, warn off boat traffic and to mark boundaries for mapping or search and recovery – in short they help to keep you safe, whether under the water or on the surface. This course will teach you how to safely and reliably deploy an SMB (and DSMB), giving you the peace of mind that you will be comfortable using one whenever you need to do so.
What do I need to start?
You need to be at least 12 years old
You need to be a PADI certified Open Water diver (Junior Open Water diver) or equivalent
To complete a medical self certification statement. If there are any health concerns you will need to take the questionnaire to your doctor for a final check before diving. Click here to go to the form/s you need to complete before starting this course.
What will you learn?
During the course you'll learn:
How and why to use your SMB
The advantages and disadvantages of different types of SMBs and DSMBs as well as different types of reels.
Methods of SMB deployment including understanding the risks and hazards and the importance of using proper technique
Preparation of equipment before and after deployment
Over one pool session and two open water dives you'll use your knowledge to practice a range of skills including the ability to reel in and out, deployment from the bottom and mid-water and conducting a tour while towing your SMB
How long does it take?
A classroom session with your PADI Instructor to ensure you understand the theory
One pool dive to start learning how to use your SMB
One day at open water to complete the 2 open water dives
What's included in the price?
Full equipment hire including dry suit, SMB and reel (although we advise that you purchase your own SMB and reel to allow you to practice with the equipment you will use once you've completed the course)
PADI course fees and certification
Theory and pool session (and 2 open water dives!)
Cost
£230.00

Where can you go from here?
Now that you know how, safely, to deploy a SMB both the PADI Boat and PADI Drift Diver specialities are great courses to consider.