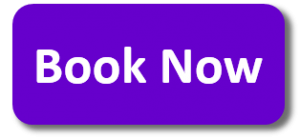 Bubblemaker is as fun as it sounds, a chance for kids to blow bubbles by scuba diving. It is a great way to introduce children to scuba diving under the direct supervision of a PADI dive professional.
What do you need to start?
You must be 8 years or older
You need to be comfortable in the water (no prior scuba diving experience is necessary)
Parental approval (including a self certification medical for the child) is required. Click here to go to the form/s you need to complete before starting this course.
What will you do?
Bubblemakers will learn about basic scuba diving gear and have a safety briefing from a PADI professional. Then it's into the pool ready to have their scuba diving adventure.
Bubblemakers will be able to:
Experience what it's like to breath underwater in depths shallower than two meters.
Experience scuba diving under the direct care and supervision of a PADI professional
Have fun underwater with scuba games
How long does it take?
The Bubblemaker typically takes one session of about two hours.
What's included in the price?
All equipment hire
Entry to the pool
Instruction and supervision by a PADI professional
Cost: £39 (£65 to include the PADI Bubblemaker Crew Pack)

Where can you go from here?
Join the PADI Seal Team, a more comprehensive scuba diving course, including action packed fun in a pool completing five Aqua Missions. If you are ten years old or older you can consider the PADI Junior Open Water Diver course.