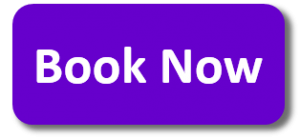 Looking for the first step into the PADI professional world? Divemaster is the place to start your professional diving journey. By becoming a Divemaster you will join the most respected diving tribe in the world, that of a PADI professional. Working closely with the team at Scuba School during your Divemaster training you will expand your dive knowledge and hone your skills to a professional level. Scuba divers look up to Divemasters because they are leaders who mentor and motivate others. Furthermore you will be able to share your passion and enjoyment of scuba on a whole new level.
What do you need to start?
You need to be 18 years or older
You need to have a PADI rescue diver certification or qualifying certification from a similar diver training organisation
You need to have a medical statement of fitness to dive signed by a doctor within the last 12 months
You need to have logged at least 40 dives to begin the course and 60 dives to earn certification
You need to have the Emergency First response Primary and Secondary Care or approved First Aid course training within the past 24 months
What will you learn?
PADI Master Scuba Diving training develops your leadership abilities, qualifying you to supervise dive activities, assist instructors with student divers, understand dive theory and put your new found knowledge into action through a structured intern-ship and series of practical exercises. Your Divemaster training includes both classroom and independent study.
The program has three main sections:
Knowledge Development: In this section you'll explore the key areas of knowledge you'll need to feel secure in your Divemaster role. There are nine self study sections covering topics such as physiology, the role of the Divemaster, diver safety and risk management and the business of diving and your career. Your knowledge development is completed with two multiple choice exams.
Water skills exercises and workshops: In this section you'll revisit a number of key skills from your Open water training to your Rescue training. You'll have the opportunity to practice and hone these skills until you are comfortable to demonstrate them. You also complete water skills and stamina exercises including inert diver tow and treading water.
Practical Skills: Through actual or simulated activities you will develop and apply Divemaster skills under the direct supervision of your Instructor. You will work with student divers and through the practical training you'll lead others as you supervise and assist with diver training.
Topics and workshops include:
Dive site management and set up
Mapping an open water site
Conducting dive briefings
Organising a search and recovery and a deep dive
Conducting a Reactivate session and skin diver course
Assisting with Discover Scuba Diving and leading  Discover Local Diving Programmes
The role and characteristics of a PADI Divemaster
Dive safety and risk management
Business of diving and your career
How long does it take?
How long is a piece of string? That may seem a strange response, however we feel this is your course, your professional future and it's important you set the pace. Your Instructor will help you plan your training, develop your leadership abilities and gain the knowledge, management and supervision abilities for you to become a role model to divers everywhere.
What's included in the price?
PADI Divemaster crew pack
The Divemaster application fee and certification is paid directly to PADI
Divemaster candidates usually have their own equipment, however equipment is available to hire if needed
Cost: Standard Pack – £625.00
Cost: Gold Pack – £1,550.00 – includes Standard Pack plus: the 4 Specialities: Deep Diver, Night Diver, Navigation, Search & Recovery Diver
Where can you go from here?
Once you have gained your PADI Divemaster certification it's important to gain experience working with students on a range of courses. When you feel you have gained that valuable knowledge you can consider the Assistant Instructor course, and the subsequent Open Water Scuba Instructor training.