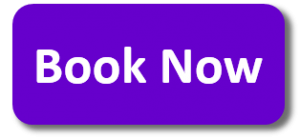 The lure of the deep. There's something exciting and mysterious about exploring deeper dive sites while scuba diving. Sometimes it's a wreck that attracts you below 18 meters or it may be that coral wall dive teaming with aquatic life or perhaps it's that dive to see sharks or manta rays. The Deep Diver course is a supervised introduction to no decompression dives up to 40 meters deep. This Course will help you develop the skill, knowledge and techniques to safely participate in deep diving activities. If you want to be able to scuba dive at depths down to 40 meters the PADI Deep Diver course is for you.
What do you need to start?
You need to be at least 15 years old
You need to be certified as a PADI (Junior) Advanced Open Water Diver or equivalent.
To complete a medical self certification statement. If there are any health concerns you will need to take the questionnaire to your doctor for a final check before diving. Click here to go to the form/s you need to complete before starting this course.
What will you learn?
Your training starts with reviewing reasons for deep diving and how important it is to know your personal limits
During your 4 deep dives with your PADI instructor, amongst other things you'll cover:
Specialised deep diving equipment
Deep dive planning, organisation, techniques, buddy contact procedures and buoyancy control, including ascent and decent considerations.
Managing your gas supply, dealing with gas narcosis
Exploring safety considerations, safety stops and emergency decompressions procedures
How long does it take?
A classroom session with your PADI instructor to ensure you fully understand the theory
There are 4 open water qualifying dives to be completed over 2 days
What's included in the price?
Full equipment hire including dry suit
PADI Deep Diver Speciality materials
PADI course fees and certification
Theory session (and 4 open water dives!)
Cost
£230.00

Where can you go from here?
Now you are qualified to dive to 40 meters the PADI Wreck Diver speciality is a great course to consider.
Alternatively you can aim for the PADI Master Scuba Diver through completing five speciality courses and a minimum of 50 logged dives. The PADI Master Scuba Diver places you in a elite group of experienced and respected divers, a real achievement.