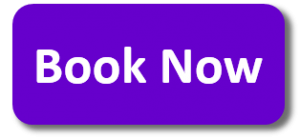 Learning to dive in a dry suit will give you the freedom to explore some of the fantastic diving on our own doorstep, from wonderful coastal dives (imagine meeting the seals at the Farne Islands) to our inland, fresh water sites such as Capernwray Diving Centre and Stoney Cove (with wrecks, fish and fun). As our waters are somewhat cooler than our tropical friends you need to stay warm to enjoy your diving and a dry suit allows for thermal insulation, to keep you comfortable, to dive more places more often. Completing your Dry Suit speciality will teach you how to dive safely in your dry suit and will allow you to hire one if you need it.
What do you need to start?
You need to be at least 10 years old or older
You need to be a PADI certified Open Water diver (Junior Open Water diver) or equivalent
To complete a medical self certification statement. If there are any health concerns you will need to take the questionnaire to your doctor for a final check before diving. Click here to go to the form/s you need to complete before starting this course.
What will you learn?
You will start with an orientation pool dive to help you become familiar with the equipment
Next there are two open water dives at a local dive site taken over one day
You will learn about dry suit maintenance, storage and basic repair
You will practice mastering buoyancy control through a range of skills
You will learn about dive safety procedures and methods of putting on and taking off your suit
You will learn about different types of dry suits and insulation gear
How long does it take?
A pre-dive fitting session to find a dry suit to fit you*
One pool orientation dive
One day at open water to complete the 2 dives
What's included in the price?
All required equipment hire is included*
Dry suit speciality PADI materials
PADI course fees and certification
Cost
£225.00

Where can you go from here?
You are now equipped to dive in the UK all year round, come and join our scuba club on our dive trips…
You may wish to consider other specialities which will extend your skills and knowledge as a diver, such as PADI Enriched Air Diver Speciality or PADI Wreck Speciality (have a look at the list there are many specialities to choose from).
You can aim for PADI Master Scuba Diver through completing 5 speciality courses, and a minimum of 50 logged dives. The PADI Master Scuba Diver places you in an elite group of experienced and respected divers, a real achievement.