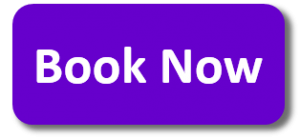 The PADI Open Water Diver course is the entry level, world recognised, scuba diving course and is your first exciting step to your underwater adventure. If you've always wanted to take scuba diving lessons and experience the excitement of the underwater world this is where it starts.
Please go to the Open Water Diver course page to find a detailed description of this course.
The Open Water Diver Referral course is ideal for those who wish to complete their PADI Open Water Diver course abroad.
It works like this:
You complete the confined (pool sections) of the Open Water Diver  course with us ( 5 pool sessions together with the 5 theory sessions)
At the end of this section of your course your Referral Certificate is signed, this is valid for twelve months.  You then have the choice of where to complete your four open water qualifying dives. You can take your "Referral" to any PADI dive centre in the world!
If you need to do your confined dives in a hurry please do contact us so we can arrange a bespoke intensive course for you.
What do you need to start?
To be ten years  or older (children 10-14 years gain the PADI Junior Open Water Diver certification)
To have basic swimming skills and to be able to comfortably maintain yourself in the water. There are two swimming requirements, to swim 200m unaided, (in your own time, using any stroke of your choice) and to tread water/float for 10 minutes
To be of reasonable physical health. You will need to complete a self certification medical questionnaire.  If there are any health concerns you will need to take the questionnaire to your doctor for a final check before diving. Click here to go to the form/s you need to complete before starting this course.
You do not need to have any previous scuba diving experience.
What's included in the price?
Hire of all your scuba gear
Your Open Water Crew Pack, with all the learning materials you need
Instruction and supervision from our PADI professional team
PADI Referral Certificate
Air fills and pool entry fees
Five confined water (pool) sessions and five theory sessions
Loads of fun and support from your PADI team
Cost
£325.00
It is possible to pay an initial deposit to start this course.


Where can you go from here?
The PADI Advanced Open Water course is designed to advance your diving and take your diving to the next level. The course helps build confidence and expands your experience through five different types of adventure dives.
Scuba School offers a wide range of PADI speciality courses to expand and develop your knowledge in the area/s of your choice, including night diving, deep diving, wreck diving, underwater navigation and diving on Enriched Air (nitrox). Please see the speciality list on the site to explore the complete range of courses offered.
Join our friendly dive club and take advantage of the special benefits it offers our members.
Come and join us on our dive trips, dive holidays and social events.
Come to our weekly pool sessions where you can jump in and have fun maintaining your dive skills, followed by a chat and drink at our social club.
If you have any questions or would just like to have a chat with us about this course (or any other course), please do contact us and we'll be very happy to help.