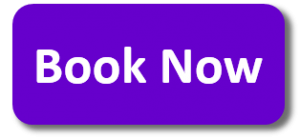 The Advanced Open Water Course is the next step in your diving career. You don't have to be "advanced" to take it – it's designed to advance your diving. The course helps to build confidence and expands your scuba skills through completing 5 different Adventure Dives. You try out different specialities whilst gaining experience under the supervision of your PADI instructor.
What do you need to start?
You need to have completed the PADI Open Water Diver or Junior Open Water diver course (or hold an equivalent qualifying certification from a similar organisation)
To complete a self certification medical statement. If there are any health concerns you will need to take the questionnaire to your doctor for a final check before diving. Click here to go to the form/s you need to complete before starting this course.
Minimum age 15 years for the Advanced Open Water course or 12 years for the Junior Advanced Open Water course
What will you learn?
You'll plan your learning path with your instructor by choosing 5 dives from a list of Adventure dives.
There are 2 required dives, Deep Adventure Dive and Under Water Navigation. These two core dives are fundamental to your advancement as a diver. During the Deep Adventure Dive you learn how to plan dives to a maximum depth of 30 meters (21 meters for Junior Advanced Open Water divers). You learn how to manage the physiological effects and challenges of deeper scuba diving under the direct supervision of your PADI instructor. The Underwater Navigation Adventure Dive refines and extends your range of navigational skills, from using a variety of compass patterns to natural navigation and kick-cycles/time skills.
Your other 3 Speciality Adventure dives can be chosen from the following:
Dry Suit Diver
Diver Propulsion Vehicle
Multi-level and Computer Diving
Night Diving
Peak Performance Buoyancy
Search and Recovery
Wreck Diving
Enriched Air Diver
Boat Diving (where possible)
How long does it take?
One evening to go through the knowledge reviews for each of the Speciality Adventure Dives
Two days of diving at Open Water to complete the five dives
What's included in the price?
Your Adventures in Diving Manual and DVD
Adventures in Diving Multi-purpose Data Carrying Slate
PADI registration and Certification Card
Surface Marker Buoy (SMB)
Equipment hire, including dry-suit and air fills (your only additional expense is the entrance fee to the dive site)
Instruction and supervision from a PADI Instructor
Cost
£330.00
It is possible to pay an initial deposit to start this course.

Where can you go from here?
Your options are now endless…
There are a range of other Speciality Courses you can now consider to take your training and experience to the next level, such as Equipment Specialist, Deep Specialist (to qualify you to dive to 40 meters) Enriched Air Diver, Wreck Speciality, Delayed Surface Marker Buoy (DSMB) Speciality and many more.
PADI Rescue Diver Course, often described as the most challenging, but the most rewarding (and fun, despite it's serious side) course, where you will be challenged and grow as a diver.  You will become more confident in your skills as a diver, knowing you can help others and yourself through learning how to prevent and manage problems should they arise.
PADI Master Scuba Diver. Aim high to find your place in an elite group of respected divers who have earned this rating through both significant experience and scuba training. Fewer than two percent of divers ever achieve this rating, and we can help you plan your training to gain this significant qualification.