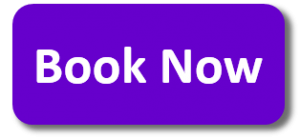 Skin diving is snorkelling while making breath-hold dives to observe aquatic life, up close and personal. It's a great way to explore the underwater world when you're not able to scuba dive or if scuba diving just isn't your thing. The PADI Skin Diver course teaches you how to enjoy watching life below the surface and comfortably venture underwater for short visits, whether you dive in a local freshwater lake or the big blue ocean, at home or on holiday at a dive destination.
Snorkelling is open to everyone – young and old – and is an enjoyable way to get the whole family involved in the underwater world as well as being a great introduction to the underwater world.
Snorkelling builds up confidence in the water and with Scuba School's snorkel training you get your first insight into how to get the best out of your time in the water!
What will you learn?
How to choose, adjust and use skin diving equipment
Basic safety guidelines for being in and around the water
Snorkelling and skin diving techniques including checking buoyancy, surface swimming, clearing water from your snorkel and performing effortless surface dives
What do you need to start?
You must be at least 8 years old.
You need adequate swimming skills and be comfortable in the water.
No prior experience is required.
You need to complete a Discover Snorkelling and Skin Diving form. Click here to go to the form you need to complete.
What you will need
Your swim kit
An old T- shirt or wet suit for the pool
Your own mask, snorkel and fins are recommended, but are provided if you don't have them
Cost
£25.00