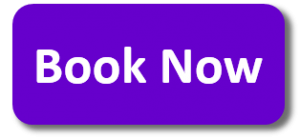 The PADI Drift Diver Specialty course teaches you how to enjoy going with the flow as you scuba dive down rivers and use ocean currents to glide along. It feels like flying-except that you're underwater using scuba equipment. Drift diving can be relaxing and exhilarating at the same time. If this sounds like fun, then the drift diver course is for you.
What do you need to start?
If you're a PADI Open Water Diver (or equivalent) you can start this course.
Minimum age is 12 years old.
What will you learn?
Along with drift diving procedures, you'll:
Receive an introduction to drift diving equipment – floats, lines and reels.
Get an overview of aquatic currents – causes and effects.
Practice with buoyancy control, navigation and communication during two drift dives.
Learn techniques for staying close to a buddy or together as a group as you float with the current.
How long does it take?
A classroom session with your PADI instructor to ensure you fully understand the theory
There are 2 open water qualifying dives completed on one day (usually on one of our diving holidays*)
What's included in the price?
Full equipment hire including dry suit (if needed)
PADI Drift Diver Speciality materials
PADI course fees and certification
Theory session and 2 open water dives
Cost
£219.00

Where can you go from here?
You have a whole range of options open to you. You may wish to consider other related specialties such as PADI Peak Performance Buoyancy to improve your buoyancy control or  PADI Surface Marker Buoy (SMB) where you will learn how to safely and reliably deploy an SMB (and Delayed SMB), giving you the peace of mind that you will be comfortable using one whenever you need to do so.
*(Holiday not included)