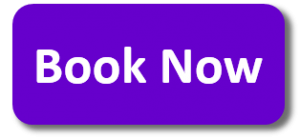 Much of the world's best scuba diving is accessible only by boat. Whether you've never made a boat dive or you've logged dozens, the PADI Boat Diver Speciality course will benefit you because different boats in different parts of the world do things differently.  Scuba diving from a boat is fun and understanding how divers dive from boats,  such as the organisation of getting kitted up before a dive, diving procedures, boating safety and how to prepare your gear all helps to ensure you have the best boat diving experience. PADI Boat Diver Speciality course takes you through the skills and knowledge which will help to make those boat diving trips, whether day trips or live-a-boards,  relaxed and enjoyable.
What do you need to start?
You need to be at least 10 years old or older
You need to be a PADI certified Open Water diver (Junior Open Water diver) or equivalent
To complete a medical self certification statement. If there are any health concerns you will need to take the questionnaire to your doctor for a final check before diving. Click here to go to the form/s you need to complete before starting this course.
What will you learn?
The PADI Boat diver course will expand your knowledge  about boats from small inflatables and ribs to large live-a-boards. You'll gain experience scuba diving by complementing two dives from a boat and learn:
Basic and common boat/nautical terminology
Boat diving procedures and etiquette, including how to enter and exit and where to safely stow your gear
Use surface lines to initiate and conclude your dives and methods of safely entering and exiting the water
Boating safety, including how to locate safety equipment
How long does it take?
A classroom session with your PADI instructor to ensure you fully understand the theory
There are 2 open water qualifying dives completed on one day
What's included in the price?
Full equipment hire including dry suit
PADI Boat Diver Speciality materials
PADI course fees and certification
Theory session (and 2 open water dives)
Cost
Where can you go from here?
You have a whole range of options open to you. You may wish to consider other related specialities such as PADI Peak Performance Buoyancy to improve your buoyancy control or PADI Enriched Air Diver to give you more no decompression time, especially on repetitive scuba dives.