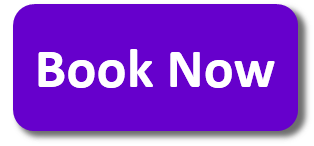 Underwater photography is one of the most popular diving specialties, and with so many underwater cameras to choose from, it has become easier and more fun than ever to capture images of your underwater scuba adventures.
The PADI Digital Underwater Photographer course gets you going quickly, whether you use a point-and-shoot camera or a sophisticated dSLR like the pros.
What do you need to start?
You need to be at least 10 years old or older
You need to be a PADI certified Open Water diver (Junior Open Water diver) or equivalent
To complete a medical self certification statement. If there are any health concerns you will need to take the questionnaire to your doctor for a final check before diving. Click here to go to the form/s you need to complete before starting this course.
Because underwater photography is also popular with snorkelers, there is an option for avid snorkelers and skin divers to complete the course. Check with the Dive Centre if this of interests you.
What will you learn?
Through hands-on training during three scuba dives and guidance from your PADI Professional, you'll discover:
How to choose the right underwater camera system for you.
The PADI SEA (Shoot, Examine, Adjust) method for getting great shots quickly.
Principles for good composition of underwater images.
Practical techniques to take great photos with your digital camera.
How long does it take?
A classroom session with your PADI instructor to ensure you fully understand the theory
A pool session to practise with your camera on our underwater 'aquarium'
There are 3 open water qualifying dives, Level 2, to be completed in 1 day.
What's included in the price?
PADI course fees and certification
Theory session, 1 practise pool session and 3 open water dives!
Equipment
Beyond using basic scuba equipment, you'll need a digital underwater camera and a computer or other device for downloading and viewing your images. Your PADI Instructor may suggest additional equipment and accessories depending on your camera system.
Visit your local dive center to get advice about everything you need for your underwater photography adventures.
Cost
£230.00