There was a gap between Junior Rescue and Divemaster.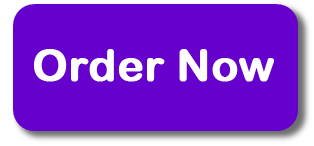 But no longer. We are thrilled to announce that PADI are now offering a Junior Divemaster course for 15-17yr olds.
What do you need to start?
The course is open to 15 to 17 years olds, with a minimum of 20 logged dives.
You need to have a PADI rescue diver certification or qualifying certification from a similar diver training organisation
You need to have a medical statement of fitness to dive signed by a doctor within the last 12 months
You will need to purchase the eLearning materials from PADI (cost price to you for these is £51, this is self-study and we will not charge for the training elements).
Course Content
You need to complete the eLearning as self-study, including all 9 chapters' knowledge reviews and then you will sit two Junior Divemaster exams (which can be done over Zoom, during lockdown).
The practical parts of the course involve the following:
Preparing an Emergency Action Plan (you can resubmit the one you used for your Rescue Course if it was good quality)
Exercises 1-4 of the full DM course which are a swim, a snorkel, a tired diver tow and tread water, plus a rescue scenario and the 24 skills workshop
Skills 1-4 of the full DM course which are dive site set up and management, a mapping project, a briefing and a search and recovery scenario.
You will also need to meet the professionalism criteria as in the full DM course. We estimate this will take two pool session and 2 or 3 days at open water.
Certification Requirements
To become certified, in addition to successfully completing the above you need to hold a current EFR qualification, (ideally Emergency o2 as well), have a minimum of 40 logged dives including experience of night diving, deep diving, and navigation.
Duties of a Junior Divemaster
Once you are qualified as a Divemaster, you will be able to do dive site set up and management, surface support, assist an instructor in 2 person skills demos (eg alternate air source use), and conduct supervised dive site briefings.
You will not be able to work in a supervisory position until you've turned 18 and completed the full DM course.
You can, however do dive site briefings, environmental and promotional presentations.
Upgrading to full Divemaster
Once you turn 18, to upgrade to a full divemaster, you will need to do so within 36 months of your training. The EAP, search and recovery scenario and mapping projects all count, but you will need to redo all exercises (this time, timed) and skills, as well as assisting on live training.
What's included in the price?
PADI Divemaster crew pack
The Divemaster application fee and certification is paid directly to PADI
Divemaster candidates usually have their own equipment, however equipment is available to hire if needed
Cost: Standard Pack – £425.00
Where can you go from here?
Once you have gained your PADI Junior Divemaster certification it's important to gain experience working with students on a range of courses. When you feel you have gained that valuable knowledge and are 18 years or older, you can consider the Assistant Instructor course, and the subsequent Open Water Scuba Instructor training.