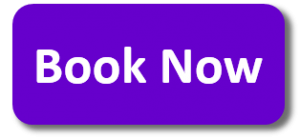 The PADI Enriched Air (Nitrox) Diver course is one of the most popular speciality scuba courses. Why? Because diving with enriched air gives you more no decompression time, especially on repetitive scuba dives. Enriched air contains less nitrogen (up to 40% Oxygen) which allows you to stay in the water longer and get back in the water sooner. If this sounds appealing then don't hesitate to become an enriched air diver.
What do you need to start?
You need to be at least 12 years old.
You need to hold a PADI (junior) Open Water Diver certification or equivalent
To complete a medical self certification statement. If there are any health concerns you will need to take the questionnaire to your doctor for a final check before diving
What will you learn?
You'll learn why diving with air that has a higher oxygen and lower nitrogen content gives you more bottom time
You'll learn how to plan and carry out no decompression dives using enriched air blends containing 22% to 40% oxygen
You'll understand how to manage safely oxygen exposure
You'll practice analysing oxygen content in your scuba cylinder
You'll discuss enriched air scuba diving equipment considerations
How long does it take?
The Enriched Air speciality takes place over one day and is classroom based. We offer flexible course timetabling to help meet your own schedule.
What's included in the price?
PADI Enriched Air course materials
PADI course and certification fees
Theory and practical gas analysis/dive planning with a qualified PADI Instructor
Use of O2 analyser and enriched air cylinder
Cost
£205.00

Where can you go from here?
You can aim for the PADI Master Scuba Diver through completing five speciality courses (and the Enriched Air Diver course counts towards this) and a minimum of 50 logged dives. The PADI Master Scuba Diver places you in a elite group of experienced and respected divers, a real achievement. Join our scuba diving club, fill your O2 clean cylinder with enriched air and enjoy multiple dives with our friendly dive crew.