Scuba School Ltd offers a variety of Gift cards to give to family or friends for birthdays, holidays, graduation, etc.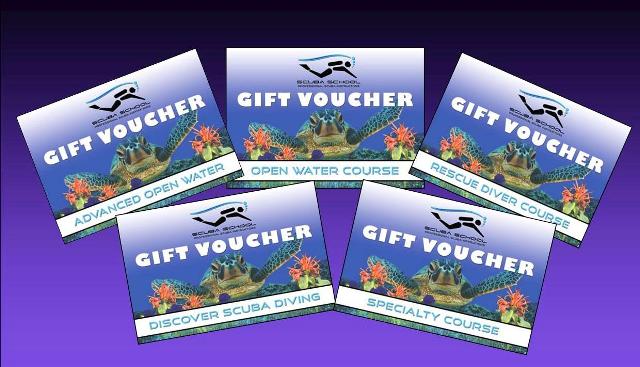 Gift cards can be used in our Scuba School Ltd Dive shop to buy products as well as courses, or can be used as a gift towards the cost of products or courses.
We do not have a fixed amount per gift card, but to give you an idea:
Our Discover Scuba Diving course is an introduction to scuba diving for those wishing to give it a try and costs £39.00
Our Scuba Diving courses start with our Open Water Course and costs start at £485.00
For more information about our Gift Vouchers and how to order one, please call the dive shop on 01527-852-555.