Trips / Events
Come and join us on one of our activities, events or dive trips within the UK and abroad.
Take a look at what we have planned for the coming months and year below
Better still, join our dive club and receive a host of benefits including priority booking for trips.
Sean Chinn is our Holiday Promoter for Scuba School Ltd
The Scuba Place: John Spencer-Ades is our Holiday Agent for Scuba School Ltd
Please note: that no transport, kit, air or B&B is provided unless stated. If you need to know any more details on the above, please ask! email us: trips@scubaschool.org.uk – Tel: 01527-852-555 – Booking form or collect at the Dive Centre.
2018 Activities
December
The Family Christmas Party & Andy Mason Divers Award 2018
8th Dec
Time: 5.30p.m. until 11p.m.
Where: Studley Social Club
Cost: £8, includes buffet
Awards presented from 7p.m: Main Award, Top Instructor Award, Achievement Award, Honorary Awards
For more information, contact Daz or Fiona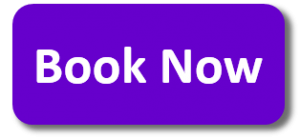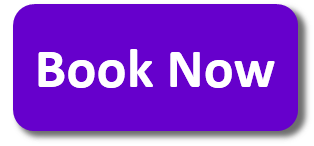 Scuba School Christmas Party – FULL
15th Dec – £39 pp, including 4 course meal and 3.5 hour river cruise
Time: Boarding starts from 7pm and the cruise departs at 7.30pm.
On the Countess of Evesham Restaurant Cruise
A unique experience awaits you in the historic town of Stratford upon Avon. The Countess of Evesham is a popular, well established family run 70ft restaurant cruiser.
Enjoy the peace, tranquility and enchanting views whilst aboard the Restaurant Boat cruising some of the most delightful stretches of the gently flowing River Avon.
Operating throughout the year, the centrally heated Countess of Evesham travels down the River Avon to Luddington (and back). Whilst cruising at night, the boat lights up the river banks, creating a memorable atmosphere.
If you would like to come please message me or email me on rachel@scubaschool.org.uk
End of the year Duck Dive
28th Dec –  at Stoney Cove.
Last dive of 2018. Massive Club Event. See you there! (book your kit hires early).
2019 Activities:
January      FULLY BOOKED
We have a brand new trip planned to Egypt in 2019
Egypt, Hurghada
7 NIGHT ITINERARY : Thursday 24 January to Thursday 31 January 2019
14 NIGHT ITINERARY: Thursday 24 January to Thursday 7 February 2019
SCUBA SCHOOL FAMILY HOLIDAY TRIP EXCLUSIVE
RED SEA : CUSTOM NORTHERN WRECKS AND REEFS
Hotel Sindad Club Hurghada
20 Spaces available.
April
Diving in Thailand
Join us!
Scuba School is going to Thailand in April 2019.
Itinerary
Friday 12 April 2019 : Depart Birmingham for Phuket via Dubai on Emirates Airlines overnight flight
Saturday 13 April 2019 : Arrive in Phuket and transfer by coach to Kata Beach Resort & Spa for 7 nights and 5 days diving with Sea Fun Divers with 2 or 3 tanks per day based on destination
Saturday 20 April 2019 : Board the MV Pawara operated by West Coast Divers for their Similan Islands itinerary for 4 nights with 4 days diving with 3 tanks per day or remain in resort
Wednesday 24 April 2019 : Disembark liveaboard and return to Kata Beach Resort & Spa for 2 nights
Friday 25 April 2019 : Depart Phuket for Birmingham via Dubai arriving late in the evening
For more information visit: http://bit.ly/thailand2019ss