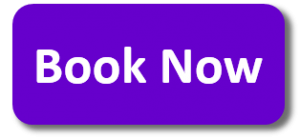 In the old days, dive profiles were calculated from the surface down to maximum depth, then back to surface. Now, dive computers continually analyse your depth – giving you more bottom time for going shallower and allowing you to maximise your dive time. If you'd like to understand more about dive computers and learn how to use tools such as the eRDPML to plan multilevel dives, then the Multilevel Diver Speciality course is for you.
What do you need to start?
You need to be at least 12 years old or older
You need to be a PADI certified Open Water diver (Junior Open Water diver) or equivalent
To complete a medical self certification statement. If there are any health concerns you will need to take the questionnaire to your doctor for a final check before diving. Click here to go to the form/s you need to complete before starting this course.
What will you learn?
You'll review decompression theory as it relates to multilevel diving and dive computer models.
You'll plan multilevel dives using the eRDPML
During the first of your two multilevel dives, you'll plan and execute a two-level dive. and on the second dive you'll plan and complete a three-level dive staying within the maximum no decompression limits.
How long does it take?
One classroom session with your PADI instructor to ensure you understand the theory sections
There are two open water qualifying dives, usually completed over one day
What's included in the price?
All required equipment hire is included
PADI Multilevel Diver Speciality materials
PADI course fees and certification
The theory session (and open water dives!)
Cost
£169

Where can you go from here?
You have a whole range of options open to you. You may wish to consider other related specialities such as PADI Peak Performance Buoyancy to improve your buoyancy control or PADI Enriched Air Diver to give you more no decompression time, especially on repetitive scuba dives.