Visit our 5 star Instructor Development Centre in Studley
Our 5 star PADI Instructor Development Centre is now open!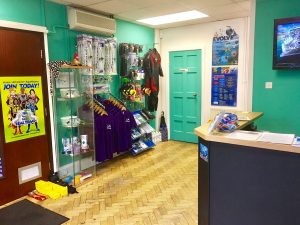 Members of the Scuba School team look forward to meeting you and chatting about all the wonderful possibilities that we can offer: from teaching snorkelling, running children's scuba diving parties, learning to scuba dive, to advancing your dive skills, dive experiences and dive qualifications…. or just simply pop in for a chat or to say hello.
We also have an active dive club where we run lots of trips (both scuba diving and social events) which you can join too.
For more information about the dive school, check out the website further.
Team members are easily recognisable in their purple shirts.
Address: 43 Alcester road, Studley, B80 7NJ
Tel: 01527-852555
Please note our opening hours:
Monday – 08:30 am – 6:30 pm
Tuesday – 08:30 am – 6:30 pm
Wednesday – 08:30 am – 6:30 pm
Thursday – 08:30 am – 6:00 pm
Friday – 09.00 am – 10:00 pm
Saturday – 09:00 am – 5:30 pm
Sunday – 09:00 am – 5:30 pm
Please ring the bell, if the doors are locked.
About Scuba School Ltd – Join the club – Testimonials