Dive Trips / Events
Come and join us on one of our dive trips within the UK and abroad.
Take a look at what we have planned for the coming months and year in our calendar.
Better still, join our dive club and receive a host of benefits including priority booking for trips.
2017 Activities:
Club Trip to Capernwray Dive centre, Carnforth, Lancashire, LA6 1AD
15th and 16th April 2017
Come and join us diving at this lovely inland fresh water site, a great place for both newly qualified divers and those of you who are more experienced.  (We will be running a PADI Open Water Diver Course and  PADI Advanced Open Water Diver course)
Rough Runner, Oxfordshire
14th May 2017
This is a club event to raise money for the charity Scuba Stars.  To get more information about the event click here to go to the web page. It should be fun, tough and you will get dirty. You don't need to be a supper fit bod, some of us are planning to do the course at a more sedate walking pace, or you can join the running crew and really go for it! Please have a chat with Fiona or Jane at the Dive Centre if you're interested.
Babbacombe Bay and Brixham Bay
27th to 29th May 2017
Babbacombe Bay and Brixham Bay are two of our wonderful coastal dive sites, if you wish to find out detailed information about the dive sites click on the links (there are many other web sites you could explore too, these are just two we've picked) to read about the scuba diving and look at the pics. Our club weekend will include diving (!), a BBQ (weather permitting) with people usually camping or B&B (many drive down on the Friday and return on the Monday) but you can tailor the weekend to suit your commitments. Please contact the Dive Centre to let us know if you're able to join us for this lovely, relaxing, sociable weekend.
Fun Run or Walk
4th June
The Fun Run or Walk is an 8.5 mile run for Deptherapy and will take place in Sutton Coldfield.
Deptherapy is an amazing chairty that helps members of the armed forces who have suffered physical or mental trauma fighting for our country to Scuba dive.
Please join us, or sponsor some of the runners/walkers.  Ask Jane for more details.
Club trip to Lundy Island (FULL)
17th and 18th June
Scuba School at Drayton Manor Theme Park
24th June
Join us for a family Fun Day Out at Drayton Manor Theme Park.
Club Deal:  Normal tickets are £39. Scuba School has managed a discount to get the tickets for £19 each.
Contact Jane Cooper on 01527-852-555
Swanage Pier Dorset weekend away Camping or B&B
8th  / 10th July
Capenwray Dive centre then Blackpool Fair
26th / 27th / 28th Aug
Ten Pin Bowling & Curry
29th Sep from 7:30 onwards
Join us at the PSL Bowling on the Pershore Road in Birmingham (B30-2YB) for a fun evening out with bowling and curry.
Midlands Diving Chamber
19th October at 6:30pm
Cost £45 per person
We are once again visiting the Midlands Diving Chamber in Rugby for a 50m Dry dive. Rugby St Cross Hospital, Barby Road, CV22 5DS Rugby, Warwickshire.
The Farnes Isles – FULL
28th and 29th October 2017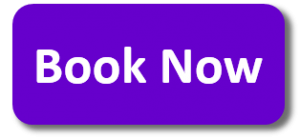 Cost: £135 (+4% paypal cost), includes free air diving
The Farnes consist of almost 30 small islands and rock outcrops lying between 2 and 4 miles off the Northumberland coast. They are split into two main groups separated by a stretch of water known as Staple Sound.
Whether you prefer a shallow dive or are prepared to delve that little bit deeper, there's something to suit everyone out at the Farnes.
If you've ever been lucky enough to visit the Farne Islands, you will already be aware that in the height of the breeding season, it is home to a deafening plethora of nesting seabirds such as terns, puffins, guillemots, shags, eider ducks and kittiwakes. You may also have seen grey seals lounging on the rocks at low tide, but follow them as they dive underwater and a whole other world opens up to you including numerous wrecks, which litter the seabed.
Blue Planet Aquarium – FULL
7th Oct
Cost £145
Scuba School is visiting Blue Planet Aquarium to dive with Sharks!
Location: Chester, Elsmereport