Dive Trips / Events
Come and join us on one of our dive trips within the UK and abroad.
Take a look at what we have planned for the coming months and year in our calendar.
Better still, join our dive club and receive a host of benefits including priority booking for trips.
2017 Activities:
Capenwray Diving & Blackpool Fair Weekend
26th – 28th Aug, 2017
Come and join us diving at this lovely inland fresh water site, a great place for both newly qualified divers and those of you who are more experienced.
If you have never been to Capenwray it's well worth a visit. We will be travelling up on Friday 25th Aug.
SEPTEMBER 2017
Babbacombe Bay and Brixham Bay
15th to 19th September 2017
Babbacombe Bay and Brixham Bay are two of our wonderful coastal dive sites, if you wish to find out detailed information about the dive sites click on the links (there are many other web sites you could explore too, these are just two we've picked) to read about the scuba diving and look at the pics. Our club weekend will include diving (!), a BBQ (weather permitting) with people usually camping or B&B (many drive down on the Friday and return on the Monday) but you can tailor the weekend to suit your commitments. Please contact the Dive Centre to let us know if you're able to join us for this lovely, relaxing, sociable weekend.
Ten Pin Bowling & Curry
29th Sep from 7:30
Join us at the PSL Bowling on the Pershore Road in Birmingham (B30-2YB) for a fun evening out with bowling and curry.
OCTOBER 2017
Midlands Diving Chamber
19th October at 6:30pm
Cost £45 per person – Limited spaces
We are once again visiting the Midlands Diving Chamber in Rugby for a 50m Dry dive. Rugby St Cross Hospital, Barby Road, CV22 5DS Rugby, Warwickshire.
This is a brilliant experience for all divers who want to find out what it's like to go to 50 meters (and not even have to get wet!) You will get the opportunity to consider the physiological and psychological issues of going to depth with the experienced dive chamber staff. You will also learn about how hyperbaric chambers work. A really informative, enjoyable evening. (We usually go for a bite to eat afterwards!)
Dry diving is exactly as it sounds. A hyperbaric chamber is the perfect environment to test a diver's ability at depth, but in a safe and water-free environment. For the 50m dive:
The divers fill in a self-declaration medical form. Any questions ticked YES must be covered by a having Dive Medical clearance from a doctor.
Doctor's clearance form (these can be done at MDC with enough notice).
Divers change into scrubs (provided).
After a briefing, divers (maximum of 10) enter the chamber accompanied by an MDC supervisor.
The chamber is compressed to 50m.
After maximum bottom time is reached, decompression begins.
Divers decompress on a 100% oxygen.
On coming out of the

chamber there will be a post-dive briefing and time for questions and logbook stamping.

Please remember that like a wet dive, a dry dive does carry a risk of DCI, although an extremely minimal one as the environment is carefully controlled. Please report any abnormal symptoms immediately.
Birmingham Dive Show
21 & 22 October
Start saving the pennies to gain the pounds at the Birmingham Dive Show this year. Always great bargains to be had!
Please wear your purple Scuba School polo shirts please – it might get us on television again this year!
* Get your tickets from sites like Groupon for a discount!
Blue Planet Aquarium – FULL
7th October 2017
Cost: £150 (+4% PayPal cost). There are 10 places
Location: Chester, Elsmereport
Blue Planet Aquarium Shark Dive. The cost includes the entry fee, all day at the Aquarium, as well as the shark dive.
A guaranteed shark encounter dive for qualified divers.  Crystal clear waters provide you with an underwater Caribbean experience without leaving the UK!!
This course is open to divers qualified with a minimum of PADI Open Water, BSAC Ocean Diver or  equivalent diving body certification.
You need to be 16 years old or older
Divers must have logged a dive within six months prior to their dive date.
Club members who did this last year are still talking about what a wonderful experience they had!
Please note: the cost of this experience does not include use of Blue Planet Aquarium Diving Equipment.
If you wish to hire your kit from Scuba School please contact Daz.
Any Questions: trips@scubaschool.org.uk
The Farnes Isles – FULL
28th and 29th October 2017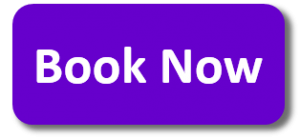 Cost: £135 (+4% paypal cost), includes free air diving
The Farnes consist of almost 30 small islands and rock outcrops lying between 2 and 4 miles off the Northumberland coast. They are split into two main groups separated by a stretch of water known as Staple Sound.
Whether you prefer a shallow dive or are prepared to delve that little bit deeper, there's something to suit everyone out at the Farnes.
If you've ever been lucky enough to visit the Farne Islands, you will already be aware that in the height of the breeding season, it is home to a deafening plethora of nesting seabirds such as terns, puffins, guillemots, shags, eider ducks and kittiwakes. You may also have seen grey seals lounging on the rocks at low tide, but follow them as they dive underwater and a whole other world opens up to you including numerous wrecks, which litter the seabed.
NOVEMBER 2017
The Annual Fireworks Show
November 2017 – Date & Time to be announced!
at a Secret Location TBC near the time for Club Members/Family Friends. (Fireworks worth over £5000)
Blue Planet Aquarium
18 November 2017
Cost £150
Scuba School is visiting Blue Planet Aquarium to dive with Sharks!
Location: Chester, Elsmereport
DECEMBER 2017
Family Christmas Party & Andy Mason Divers Award 2017
2 December 2017
Venue TBC
Tickets from Jane & Fiona
Don't miss a great night out for the whole family with the Dive Club!!
To all members: We love to receive any raffle donations you might have. And if you bring any food on the night, please let Jane or Fiona know in advance.
To all Dive Staff: Please attend the Family Christmas Party!
Scuba School Christmas Party at Coombe Abbey
9 December 2017
Cost £62
A fantastic night out for the grown-ups, don't miss it!
We can still get places so ask either Fiona or Jane for more information!
End of the year Duck Dive at Stoney Cove
29 December 2017
Join us for the last dive of the year at Stoney Cove!
Tip: Make sure to book your kit hire early!
2018 Activities:
OCTOBER 2018
Diving in the Maldives!
LIMITED SPACES AVAILABLE!
Scuba School is organising a trip to the Maldives in October 2018.
7 or 14 night itinerary: Maldives – Sachika Liveaboard
Saturday 13 October 2018 to Monday 22 October 2018 (7 night) or
Saturday 20 October 2018 to Monday 29 October 2018 (7 night) or
Saturday 13 October 2018 to Monday 29 October 2018 (14 night)
To book this trip please contact John directly on 020 7644 8252 or at john@thescubaplace.co.uk!
For more information visit: http://bit.ly/2vSnhIr
LIMITED SPACES AVAILABLE!
14 night itinerary: Maldives – Sachika Liveaboard and Kuredu 
Saturday 20 October 2018 to Monday 5 November 2018 (14 night)
For more information visit: http://bit.ly/2fNbIzq