Text for old activities (to copy & paste)
Midlands Dive Chamber October 50M Dry Dive
6th October 2016  –  6:30pm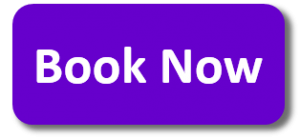 Limited Places cost £45.
This is a brilliant experience for all divers who want to find out what it's like to go to 50 meters (and not even have to get wet!) You will get the opportunity to consider the physiological and psychological issues of going to depth with the experienced dive chamber staff. You will also learn about how hyperbaric chambers work. A really informative, enjoyable evening. (We usually go for a bite to eat afterwards!)
Dry diving is exactly as it sounds. A hyperbaric chamber is the perfect environment to test a diver's ability at depth, but in a safe and water-free environment. For the 50m dive:
The divers fill in a self-declaration medical form. Any questions ticked YES must be covered by a having Dive Medical clearance from a doctor.
Doctor's clearance form (these can be done at MDC with enough notice).
Divers change into scrubs (provided).
After a briefing, divers (maximum of 10) enter the chamber accompanied by an MDC supervisor.
The chamber is compressed to 50m.
After maximum bottom time is reached, decompression begins.
Divers decompress on a 100% oxygen.
On coming out of the

chamber there will be a post-dive briefing and time for questions and logbook stamping.

Please remember that like a wet dive, a dry dive does carry a risk of DCI, although an extremely minimal one as the environment is carefully controlled. Please report any abnormal symptoms immediately.
Blue Planet Shark Dive – FULLY BOOKED
8 October 2016
Blue Planet Aquarium Shark Dive. The cost includes the entry fee, all day at the Aquarium, as well as the shark dive.
A guaranteed shark encounter dive for qualified divers.  Crystal clear waters provide you with an underwater Caribbean experience without leaving the UK!!
This course is open to divers qualified with a minimum of PADI Open Water, BSAC Ocean Diver or  equivalent diving body certification.
You need to be 16 years old or older
Divers must have logged a dive within six months prior to their dive date.
Club members who did this last year are still talking about what a wonderful experience they had!
Cost: £145. There are 10 places.
Please note: the cost of this experience does not include use of Blue Planet Aquarium Diving Equipment.
If you wish to hire your kit from Scuba School please contact Daz.
Any Questions: trips@scubaschool.org.uk
Birmingham Dive Show
22 – 23 October 2016
The Dive Show at the NEC! Start saving for loads of bargains!
http://www.diveshows.co.uk/
Halloween FrIgHt NiGhT at Warwick Castle & Dungeons – FULLY BOOKED
25 October 2016 – Warwick Castle
Cost:
£18pp – booked 5+ days in advance
£20pp – booked 1-4 days in advance
£25.20 – bought at the door
Book your ticket here.
We do this every year and it's a blast.
There is more than the Dungeons which they will announce closer to the time.
The Castle Dungeon dates back to 1345, when Warwick was gripped by the plague. Through the 7 rooms, brave souls get to meet characters such as a torturer with an unhealthy passion for implements used for torture, the Castle cook who delights in using 'interesting' ingredients and the judge waiting to sentence the accused to a lifetime in the dark and dank dungeons. Our newest room, The Witches of Warwick, where the morbid history of Moll Bloxham, an accused witch in the 1700's is retold. Beware of the waiting terror when the lights go out…
What's the story?
This exciting 50 minute walk through experience brings together live actors, shows and spectacular special effects that will send chills down your spine. The Castle Dungeon is an interactive, participative experience that should only be visited by the bravest of people and those with the strongest stomachs. Therefore we recommend that this attraction is unsuitable for children under the age of 10 years old.
Did you know?
During the mid-18th century, the English justice system was one of the harshest with a total of 220 offences punishable by the death penalty. Even minor offences often resulted in a untimely death.
Club Trip to Capernwray Dive centre, Carnforth, Lancashire, LA6 1AD
15th and 16th April 2017
Come and join us diving at this lovely inland fresh water site, a great place for both newly qualified divers and those of you who are more experienced.  (We will be running a PADI Open Water Diver Course and  PADI Advanced Open Water Diver course)
Rough Runner, Oxfordshire
14th May 2017
This is a club event to raise money for the charity Scuba Stars.  To get more information about the event click here to go to the web page. It should be fun, tough and you will get dirty. You don't need to be a supper fit bod, some of us are planning to do the course at a more sedate walking pace, or you can join the running crew and really go for it! Please have a chat with Fiona or Jane at the Dive Centre if you're interested.
Fun Run or Walk
4th June
The Fun Run or Walk is an 8.5 mile run for Deptherapy and will take place in Sutton Coldfield.
Deptherapy is an amazing chairty that helps members of the armed forces who have suffered physical or mental trauma fighting for our country to Scuba dive.
Please join us, or sponsor some of the runners/walkers.  Ask Jane for more details.
Scuba School at Drayton Manor Theme Park
24th June
Join us for a family Fun Day Out at Drayton Manor Theme Park.
Club Deal:  Normal tickets are £39. Scuba School has managed a discount to get the tickets for £19 each.
Contact Jane Cooper on 01527-852-555