Try Dive/Discover Scuba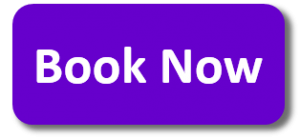 Have you ever wondered what it's like to breath under water? Would you like to give it go and see what it's like to be weightless? Would you just like to have a go at scuba diving to see how it feels?
What is a Try Dive?
The Try Dive is a quick and easy introduction to scuba diving for those wishing to give it a try. It's an ideal opportunity to see what it's like to explore the under water world.
What's involved?
We offer 2 pool sessions (although, if you prefer you can do the Try Dive in just one session) We start with a classroom session where we show you the equipment and introduce some basic dive theory.  After watching a short dive film we head over to the pool for the first of the two pool dives. Your Try Dive experience will include:
How to use your scuba equipment and you will discover how easy it is to move around underwater with your scuba gear
Find out what it's like and how easy it is to breath under water
Have fun and enjoy the experience
Try some basic scuba skills that you'll use during every scuba dive
Our experienced PADI professionals will guide you every step of the way, whilst you have a go at scuba diving in a comfortable and relaxing environment. The Try Dive is a great opportunity to try scuba diving and meet some of our PADI team, who will be happy to answer any questions you may have.
What do you need to start?
No prior experience of scuba diving is necessary
Minimum age 10 years old
Scuba diving is good for virtually anyone who is in reasonable physical health
To complete a self certification statement. If there are any health concerns you will need to take the questionnaire to your doctor for a final check, before diving. Click here to go to the form/s you need to complete before the pool session.
Just bring along your swimming gear and an old t-shirt – we provide all the scuba diving equipment you will need
Cost
£35 or £45 including a manual

Where can you go from here?
Get qualified as a scuba diver by taking the PADI Open Water Diver course!
Whilst the Try Dive provides a fantastic experience, it is not a certified course, it can however, be the first step towards starting the PADI Open Water Diver  course (this is the first PADI, internationally recognised, certificated diving course, to qualify as a scuba diver)
If you decide to book onto the PADI Open Water Diver course within 7 days of completing your Try Dive, Scuba School will credit the full cost of your Try Dive towards your Open Water qualification.